July 2020
Hello everyone! Why not try some of these summer challenges! Remember to let me know what exciting things you have been up to by sending them to eyfs@st-marysrc.stockport.sch.uk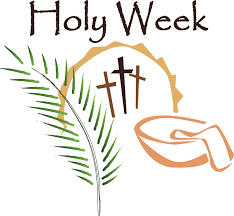 HOLY WEEK
In school this week, we would have been taking the children through the events of Holy Week from today which is Palm Sunday up to the events of the Last Supper and Good Friday.
Here are some resources which you may find useful if you want to talk to your children about this most special week as we approach Easter Sunday.
Holy Week in Two Minutes
https://bustedhalo.com/video/holy-week-in-two-minutes
This video explains the events of Holy Week quite simply for our children.
Can we remind you of our Home Learning activity linked to this:
Produce a poster about the events of Holy Week.
Think about how you can present your work creatively using words and pictures to show the events which happened in the week before Easter Sunday.
_________________________________________
Here is another activity which might be nice to do at this time too:
"Crosses of Hope"
The cross is not seen as the end of the story but a sign of the future and a sign of hope.
Design a cross which is bright and colourful. It may have prayers or words of hope on.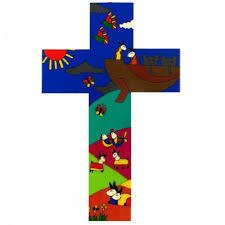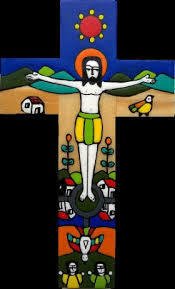 If children do design crosses, please send them to the class email eyfs@st-marysrc.stockport.sch.uk
We would love to see pictures of them and we could share them on the school website.
Story Time with Mrs Bailey...
PHONICS PLAY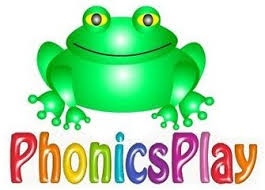 https://www.phonicsplay.co.uk/

You will find free, fun games which pupils can access to support learning in Phonics.
HOME LEARNING PACKS
The file below contains a bank of work which you can access for your children should you be in a self isolation situation at home.
There are a range of activities for your child's year group covering a range of subject areas. Some children may need to access work from another year group. All class pages have work available. Please contact your class teacher if you have any questions.
Should schools be closed for any length of time we would of course update and add work for your children to complete on a weekly basis.
Your child will receive an exercise book on Wednesday 17th March 2020 which can be used to complete this work. Work does not need to be printed off in order to complete it.
If you cannot access the school website please let us know.
eyfs@st-marysrc.stockport.sch.uk
| Name | |
| --- | --- |
| t-tp-2549362-eyfs-school-closure-home-learning-resource-pack_ver_4.zip | Download |
Showing 1-1 of 1
Early Years Foundation Stage
Welcome to our new EYFS page!
Spring Term
We are focusing on the story of 'Lost and Found' by Oliver Jeffers. The children have been exploring penguins and their habitat.
Watch this space, we will upload some photos of our adventure soon...
Autumn Term
The children have been having fun exploring their new environment and settling into their new routines.
Train Ride
The children in Early Years have been exploring God's World, we talked about different ways to travel and decided to go on a journey by train.
The children went to the train station and met a conductor, where they were able to purchase their own tickets! Then we boarded the train from the platform and travelled all the way to Buxton. During the journey, the children explored the world around us, looking out to see what different things we were passing. When we arrived in Buxton we went to the Pavillion Park and explored the trees, plants and animals before playing on the park.
The children has lots of fun and then enjoyed a picnic before returning to the station to travel home. What an adventure!
Dental Nurse Visit
The children in Early Years have been thinking about ways to stay healthy and look after their bodies. We invited Dental Playbox to school so that we could explore dental health.
The children enjoyed the visit and learnt lots of new things! They were even allowed to dress up as dentists and dental nurses and and practise their brushing skills:
Early Years save the day!
We have been reading Paper Dolls by Julia Donaldson. The children received a surprise visit from someone very special! It was a little girl with a set of paper dolls... she asked the children for their help with a problem! It seemed that a dinosaur had escaped from the pages of the book and was trying to take her paper dolls. The children decided they needed to try and capture the dinosaur so that it wouldn't eat anyone. They worked together and formed a plan...