Behaviour and Welfare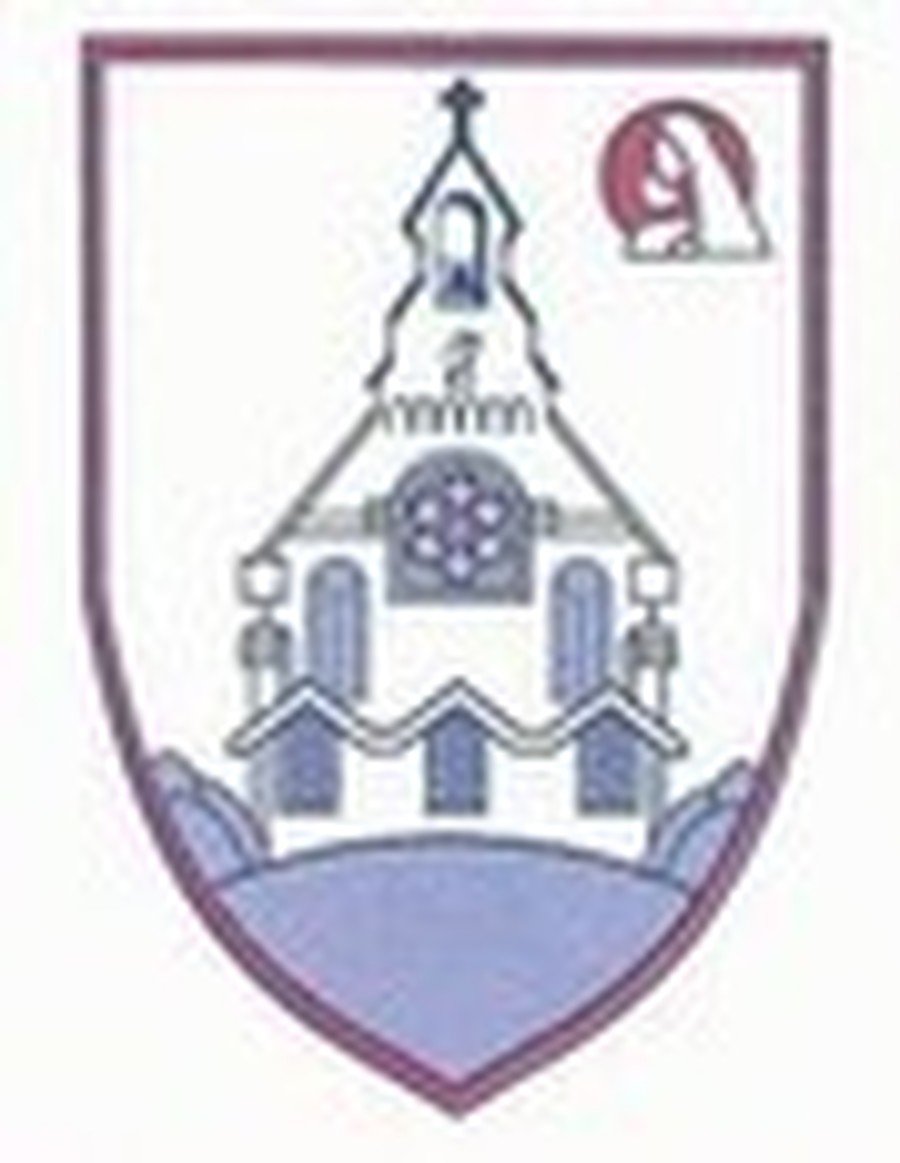 "Full of grace, we grow and learn together."
St Mary's RC Primary School
Stockport
Behaviour Policy
"…the Spirit produces love, joy, peace, patience, kindness, goodness, faithfulness, humility, and self-control. There is no law against such things as these."
Galatians 5:22-23
Introduction
At St Mary's we believe in supporting children to manage their own behaviour and to develop the skills to build meaningful relationships. As a Catholic school we base this on the values that Jesus has taught us in order to develop a safe and secure environment fostered by Christian love.
Aims of this policy
As a school team we have developed restorative approaches which teach children the skills and values needed to help them manage behaviour and emotions. We teach these daily through assemblies, circles, modelling by adults and real life situations.
We teach and promote the skills of:
~Active Listening ~ Understanding ~ Feelings for others
~Accepting Differences ~ Being a Peacemaker
We teach and promote the values:
Responsibility Respect Truth Kindness
Forgiveness Joyfulness Justice
These are supported in school through our promotion of British values.
Encouraging and Rewarding Good Behaviour
We encourage and reward good behaviour throughout the school day. We focus on the children's learning behaviours and their ability to build relationships through our Restorative Approaches.
At the beginning of each new school year the class develop their own set of class rules which are signed and then displayed in the classroom.

Teachers regularly praise children who are able to demonstrate the skills and values being promoted

Each classroom has a display promoting and celebrating positive behaviour.

Dining hall and playground rules are also displayed.

A Celebration Assembly takes place on Friday mornings where every adult chooses 2 children for certificates.

Children also receive 'behaviour for learning' stickers and can may a prize for these.

Teachers and support staff have stickers which the children can be rewarded with and children share their work with the head teacher.

There is a house point system used for rewarding good work and good behaviour.

There is also a 'star box' book for children who have behaved and worked hard.

Positive messages are sent home regularly.
Resolving Difficult Situations
When dealing with difficult situations teachers and assistants are trained to use restorative language in order for all to understand that we are moving towards resolving the situation. The children are also trained in using this language to develop their own skills at resolving relationships.
Behaviours for Learning – Teachers and support staff have steps to support the children in managing behaviour.
Positive reminders of expected behaviour – "Well done those children facing this way"

A warning – "When you have… then you can…"

A second warning repeating the phrase
A traffic light system is in place to support behaviour.
Reward charts and report cards are also used when necessary.
External agencies, including BSS and EPS might become involved at other times. Children being monitored by BSS will often have their own de-escalation plan. All staff follow this for consistency of approach.
For more serious incidents the head teacher or assistant head teachers will become involved.
Parents will be informed of any serious incidents of poor behaviour, or if staff feel that there is a need to speak to a parent after an incident or reoccurring incidents.
If a child chooses to leave the classroom they are allowed a time-out, at the discretion of staff. After this they are asked to return and if they fail to do so a parent is contacted to speak to child ask them to return to class. The parent may come into school to do this. Failing this the parent may wish, or be asked, to take the child home to speak and to return later that day or the following day.
Rebuilding Relationships
It is a natural part of life that children will fall out. Our aim at St Mary's is to give children the ability to repair a relationship that is damaged, in a way that makes it restorative for all concerned. It is vital that time is given for this to take place and staff have a set of questions they use with all involved.
What happened?
What were you thinking?
How did you feel?
How are you now?
Who else has been affected?
What do you need to feel better?
What needs to happen to put things right?
These questions empower children to realise that their feelings re important, but also gives them the opportunity to put things right and resolve issues.
As part of the general expectations throughout school, the following apply:-
Corridors
Pupils should:
Walk in single file on the left hand side of the corridor

Walk in silence

Be respectful of other classes that may be working when they are using the corridor

Always hang up their coat and bag

Respect other people's belongings

Hold the door open for members of staff
Playground
Pupils should:
Be caring, respectful and co-operative towards other children and staff

Be aware of the other children around them

Take turns and share when playing games

Play games which do not involve fighting or striking other children

Use respectful language towards other children or members of staff

Know and use the football rota/rules

Use play and sports equipment correctly

Play organised games in a fair manner

Try to settle disputes fairly if they arise, using a restorative approach

Seek the help of an adult on duty if they cannot resolve a dispute
Hall
Pupils should:
Arrive and leave in silence

Demonstrate good sitting, looking and listening at all times

Respond appropriately to situations by putting their hand up or clapping at the correct time

Engage and participate in the assembly appropriately
Classroom
Pupils should:
Show equal respect for all staff at the school

Be responsible for their own good behaviour

Demonstrate good sitting, listening and looking during lessons

Concentrate on their work and stay on task

Try their best to complete the work set and meet their chosen level of challenge

Put up their hand to answer a question

Listen when a member of staff is talking

Be respectful to other pupils in the class

Respect the learning of other pupils

Co-operate with others when working in pairs or a group

Look after the classroom and the school's equipment
Dining Areas
Pupils should:
Be caring respectful and co-operative towards all members of lunchtime staff

Only come into the dining area when you have been told to by a member of staff

Walk sensibly around the dining areas

Be polite when asking for items from staff or other children

Follow instructions carefully

Tidy away any leftover food or rubbish properly

Leave the dining area by walking sensibly
Before and After School
Pupils should:
Put all bikes and scooters away as soon as they enter the playground

Line up in the correct order without arguing or pushing

Line up silently

Walk into school in single file and hang up belongings properly

Take all the items that they need home at the end of the day

Find the adult who is taking them home straight away

Go and tell a member of staff if this adult cannot be found or is late

Leave the school grounds sensibly and quickly

Wheel bikes and scooters off the playground at the end of the day, not ride them around

Take any sports equipment to a member of staff if they find it

Leave school with the adult who should be picking them up
Anti-Bullying Policy
At St Mary's we believe the hard work and time we devote to building relationships and developing relationships mean that we have very little bullying. We do not however become complacent. This policy also needs to be read in conjunction with our Anti Bullying Policy.
Behaviour Sanctions
Pupils should receive two warnings prior to losing Golden Time for disruptive behaviour (chatting, distracting others), which is marked on the happy/sad space on the board

More serious incidents that involve verbal abuse or violence will result in immediate loss of Golden Time and in such cases, teachers will use their professional judgement and report this to their phase leaders as well as recording the incident on CPOMS

Certain behaviours may respond more readily to immediate consequences matched directly to the misbehaviour. It is left to teacher's discretion to decide upon appropriate consequences, but these must be reasonable and proportionateg. lack of respect for school property may result in a consequence of tidying up resources in the classroom
Behaviour that causes particular concern should be reported to the phase leader first before the HT. Parents should also be informed if there is cause for concern over a particular incident or if misbehaviour is happening repeatedly.
There is an opportunity for pupils to reflect on their experiences of the day, including a chance to win back Golden Time if their behaviour has improved. This can be carried out by using the school values.
If a child is persistently breaking a particular rule, then reasons for this should be investigated and targets, with relevant support, must be put in place in order to change this behaviour – see Individual Behaviour Plans.
PE kit & Homework
KS1- If pupils have not brought in their PE kit, or do not have the correct kit, or have not completed a homework task, a verbal reminder should be given to the parent/carer at the end of the day.
KS2- By KS2, as part of developing pupils' independence and responsibility, children
are expected to remember to bring in their PE kit and homework on the correct days.
If pupils have not brought in their PE kit, a note or email must be sent to the office
and a message will be sent home. Pupils will lose 5 minutes Golden Time if they have no kit. If pupils have not completed a homework task, they will lose 5 minutes Golden Time. This can be earned back if the homework is brought in the following day.
If a child is repeatedly losing Golden Time for not doing homework or not having their PE kit, then reasons for this should be discussed with parents/carers. Spare PE kits, made up from lost property, are available for loan in school.
Playtimes and Lunchtimes
Persistent infringements of the school rules during playtime or lunchtime may result in the pupil being excluded from certain activities for a set period of time e.g. persistent aggression when playing football may result in a ban from playing football for several days. Alternatively, persistent aggression during freeplay with others may result in the child being directed to a specific area at lunchtime where their play is structured and more closely monitored.
The Behaviour Levels System
Pupils who constantly display positive behaviour may participate in all school activities.
They may:-
Attend educational visits, extended school activities, enjoy visiting performers, special guests, and participate in school clubs

Represent in teams and as individuals
Pupils on levels C or D are ineligible to represent the school or receive awards. Privileges will be returned when a pupil is on level B. All pupils on levels A and B enjoy privileges.
Stage 1
All pupils are on green at the beginning of the academic year.
Pupils who remain at this level will:
Develop a good reputation in the school

Justifiably have pride in themselves

Be able to participate in all activities

Enjoy all the privileges available to them
Sanctions
Loss of golden time (after appropriate warnings)
Pupils who lose 15 minutes of their Golden Time
Pupils who have lost 15 minutes or more of Golden Time for behaviour which breaks the Golden Rules or is violent, abusive and disruptive will attend Friday "Time to Talk" meeting and these are held during Golden Time. Class teachers must keep a log of behaviour which has caused loss of 15 mins or more Golden Time. This is passed onto the member of staff leading the Friday "Time to Talk" meeting.
The purpose of these meetings is for pupils to discuss the reasons for their poor behaviour and learn strategies to help them make better choices in the future.
Pupils who attend Time to Talk meetings for 3 sessions a half term will move to a Stage 2 and have their behaviour monitored on a behaviour chart for a week. Parents/carers will be informed by the class teacher and invited in to discuss their behaviour.
The behaviour chart will be shown to the HT or DHT at the end of each day for discussion and approval.

Pupils who attend these sessions 2 consecutive weeks will miss the following Monday's Lunchtime. In this time they will think about/write/draw pictures around strategies to help them improve their poor behaviour choices.
Stage 2
Pupils on Stage 2 are causing problems in class or in the school and staff are concerned about their behaviour.
Parents will be contacted and invited to discuss the problems with the Key Stage Leader either in person or over the phone.
The pupil remains at this level for at least one week and their behaviour will be recorded on a behaviour chart. The behaviour chart will be seen by the Headteacher or Deputy Headteacher at the end of each day for review.
At the end of the report period (five school days) the report will be sent home to the parents along with a covering letter to explain the next steps in dealing with the pupil's behaviour.
No further incidents in a one week period will result in the pupil returning to Stage 1.
A further serious incident while the pupil is on Stage 2 will result in the pupil moving to Stage 3.
Sanctions

Moved to another area in classroom
Loss of playtime if behaviour issues revolve around this
Behaviour Chart
Stage 3
Pupils on Stage 3 are not permitted to represent the school or take part in extended schools activities.
Pupils at this level have failed to respond to the support of staff and even greater concern is being expressed for their welfare.
Parents will be informed and invited to discuss the problems with the Headteacher or Deputy Headteacher, either in person or over the phone.
A short term internal exclusion will take place where the pupil is placed in a class in another year group and they will be provided with suitable work. The duration of internal exclusion will be subject to the pupil's age and the severity of the behaviour incident.
The pupil remains at Stage 3 for an agreed number of days and their behaviour will be recorded on a behaviour chart.
The behaviour chart will be seen by the Headteacher or Deputy Headteacher at the end of each day for review.
At the end of the report period the report will be sent home to the parents along with a covering letter to explain the next steps in dealing with the pupil's behaviour.
No further incidents in this period will result in the pupil returning to class, but their behaviour will be monitored for a further 5 days using a behaviour chart.
A further serious incident while the pupil is on Stage 3 will result in the pupil's parents being contacted again and a meeting being made with the Headteacher or Deputy Headteacher for discussion of an Individual Behaviour Support Plan and possible referral for further behaviour intervention programmes within school with our Learning Mentor or referral to Behaviour Support Services.
Sanctions

Loss of privileges
Not representing the school
Short term internal exclusion
Behaviour Chart
Stage 4
Pupils on Stage 4 have failed to respond to efforts to assist them and continued to ignore the rights of others in the school. (See also fast track provision section)
Pupils on Stage 4 are not permitted to represent the school or take part in extended schools activities.
Parents are required to make an appointment with the Headteacher.
A short term period of exclusion will take place and the school governors will be informed.
The pupil remains at this level during the exclusion period and after this, their behaviour will be monitored for a week using the behaviour chart process described at Stage 2.
When necessary, a referral will be made to Behaviour Support Services. It is likely that the pupil will receive an Individual Behaviour Support Plan, tailored to their needs.
On return to school parents and the pupil will be expected to meet with a member of the senior leadership team to agree a behaviour contract.
Sanctions

Individual Behaviour Plan
Behaviour Chart
Loss of privileges
Behaviour Support Service contacted
Short term exclusion.
Permanent exclusion
The school has no desire to exclude a pupil. Inclusion is at the heart of the school's ethos. It is the aim of the school to modify behaviour, raise self-esteem and meet pupils' individual emotional needs.
However, permanent exclusion may be the only option if the stages of this policy are used and prove to be ineffective. In considering whether to permanently exclude a pupil, the headteacher will consider the seriousness, or persistence, of the pupil's behaviour, together with the impact of not excluding the pupil on the school as a whole and the integrity of its behaviour programme.
DfE Statutory Guidance on exclusion (Jan 2015) states that "Good discipline in schools is essential to ensure that all pupils can benefit from the opportunities provided by education. The government supports the decisions of headteachers and they should be confident in using exclusion where they consider it to be a lawful, reasonable and fair action."
The school sees undisrupted pupil learning as a right to all who attend. In addition all pupils have the right to feel safe, secure and protected from physical harm. Should these rights be violated by other pupils then the ultimate sanction will be used.
In the event of a Permanent Exclusion, parents will receive written notification. Parent's rights
and legal responsibilities will be explained. The pupil and parents will be invited to attend an
exclusion hearing with the Headteacher, Governing Body Representatives and members of the Local Authority.
Fast Track Provision
Some infringements of school rules may be serious enough as to require immediate action by the Headteacher who will use his discretion as to how best to deal with the pupil at this point.
These infingements may include; swearing towards adults, vandalism, serious theft, blatant dishonesty, violence against pupils or adults, inappropriate behaviour on school outings and behaviour that threatens their own safety or the safety of other pupils and staff. A decision will be made as to which level the pupil will be placed on following the misdemeanour, which could include permanent exclusion.
Individual Behaviour Support Plans
For some children, adhering to the school's expectations of behaviour presents a particular challenge and after repeated cycles of appropriate teaching of desired behaviour and appropriate sanctions for misbehaviour, it becomes apparent that the School Behaviour Programme is not working for them. These children can be referred to our Behaviour Support Team via Phase Leaders or the SENCO and may require a Child Centered Individual Behaviour Support Plan or a programme of intervention delivered by one of our Behaviour Mentors.
Children who have an Individual Behaviour Plan, will have a system in place including specific targets, support in achieving these targets and an individual reward system. This may include personalised systems for playtimes and lunchtimes. This plan should be written with the child, the child's parents/carers, the school's behaviour support team and all other relevant staff and the phase leader. It must be reviewed by the class teacher on a termly basis and adapted as necessary.
If in-school intervention is not successful in modifying a child's behaviour, referral to a Behaviour Support Teacher via our SENCO and Behaviour Support Services will be discussed with parents. The possibility of work being undertaken with our link Family Support Worker may also be discussed if deemed appropriate.
Special Educational Needs
Children who are on the Special Needs register and have a Support Plan or who have an Education and Healthcare Plan may need to have their own Behaviour Support Plan tailored to their needs. Each case will be dealt with on an individual basis.
In exceptional circumstances, pupils with Behaviour Support Plans may need to be removed from their classrooms if their behaviour becomes a concern for their own safety, or the safety of others. In this circumstance, a member of the Behaviour Support Team or a 'Team Teach' trained member of staff, will intervene and take the pupil to a quiet area for a cooling down period, until the pupil can be safely returned to class.
Supporting staff
Staff stress is often linked to challenging behaviors.
After serious behavioral incidents in school there will always be a staff debrief, led by a member of the SLT and within 24 hours of the event. If necessary a referral the OHU will be made.
This is to provide emotional support to staff, if the experience of a restrictive practice or incident was traumatic. A debrief can also support change in practice and procedures enhancing outcomes for our pupils through providing a feedback opportunity.
Ratified by Governing Board November 2019 Review date: September 2020