Behaviour and Welfare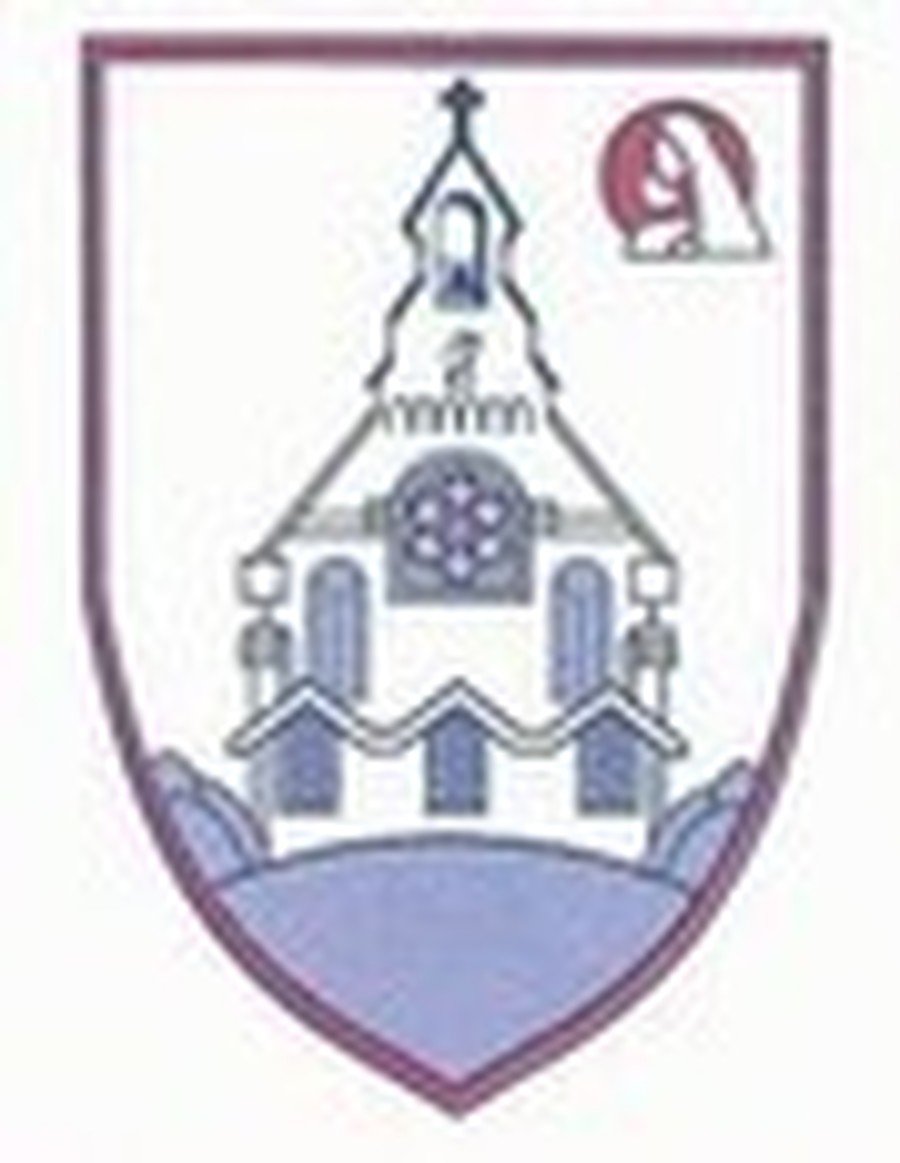 "Full of grace, we grow and learn together."
St Mary's RC Primary School
Stockport
Behaviour Policy
Mission Statement
St. Mary's is a Catholic School that welcomes everyone.
We value and respect all members of our school family.
We try to live like Jesus did by loving and taking care of each other.
We forgive each other when we do wrong.
We look after our school and everything in it.
We wear our uniform and represent our school with pride
We always try our best in all we do.
"…the Spirit produces love, joy, peace, patience, kindness, goodness, faithfulness, humility, and self-control. There is no law against such things as these."
Galatians 5:22-23
Introduction
At St Mary's we believe in supporting children to manage their own behaviour and to develop the skills to build meaningful relationships. As a Catholic school we base this on the values that Jesus has taught us in order to develop a safe and secure environment fostered by Christian love.
Aims of this policy
As a school team we have developed restorative approaches which teach children the skills and values needed to help them manage behaviour and emotions. We teach these daily through assemblies, circles, modelling by adults and real life situations.
We teach and promote the skills of:
~Active Listening ~ Understanding ~ Feelings for other
~Accepting Differences ~ Being a Peacemaker
We teach and promote the values:
Responsibility Fairness Honesty Tolerance
Resilience Caring Mutual Respect
These are supported in school through our promotion of British values.
We teach positive attitudes in the form of St Mary's 'Bee-attitudes' displayed around the school and in classrooms.
These are:
Be calm Be gentle Be honest Be just
Be kind Be peaceful Be joyful
These are based on the Beatitudes from St Matthew's gospel.
Encouraging and Rewarding Good Behaviour
We encourage and reward good behaviour throughout the school day. We focus on the children's learning behaviours and their ability to build relationships through our Restorative Approaches.
At the beginning of each new school year the class develop their own set of class rules which are signed and then displayed in the classroom.

Teachers regularly praise children who are able to demonstrate the skills and values being promoted

Each classroom has a display promoting and celebrating positive behaviour.

Dining hall and playground rules are also displayed.

A Celebration Assembly takes place on Friday mornings where every adult chooses a child to be the star.

Children also receive 'behaviour for learning' stickers and can may a prize for these.

Teachers and support staff have stickers which the children can be rewarded with and children share their work with the head teacher.

Each classroom has a reward system for promoting whole class behaviours for learning. Children are rewarded for stopping quickly, settling down to work. This leads to a reward time on Friday afternoons.

There is also a 'star box' book for children who have behaved and worked hard.

Positive messages are sent home regularly.
Resolving Difficult Situations
When dealing with difficult situations teachers and assistants are trained to use restorative language in order for all to understand that we are moving towards resolving the situation. The children are also trained in using this language to develop their own skills at resolving relationships.
Behaviours for Learning – Teachers and support staff have 4 steps to support the children in managing behaviour.
Positive reminders of expected behaviour – "Well done those children facing this way"

A warning – "I want to see this because…"

A second warning repeating the phrase
A traffic light system is in place to support behaviour- see appendix.
Reward charts and report cards are also used when necessary.
External agencies, including BSS and EPS might become involved at other times.
For more serious incidents the head teacher or assistant head teachers will become involved.
Parents will be informed of any serious incidents of poor behaviour, or if staff feel that there is a need to speak to a parent after an incident or reoccurring incidents.
If a child chooses to leave the classroom they are allowed a time-out, at the discretion of staff. After this they are asked to return and if they fail to do so a parent is contacted to speak to child ask them to return to class. The parent may come into school to do this. Failing this the parent may wish, or be asked, to take the child home to speak and to return later that day or the following day.
Rebuilding Relationships
It is a natural part of life that children will fall out. Our aim at St Mary's is to give children the ability to repair a relationship that is damaged, in a way that makes it restorative for all concerned. It is vital that time is given for this to take place and staff have a set of questions they use with all involved.
What happened?
What were you thinking?
How did you feel?
How are you now?
Who else has been affected?
What do you need to feel better?
What needs to happen to put things right?
These questions empower children to realise that their feelings re important, but also gives them the opportunity to put things right and resolve issues.
Anti-Bullying Policy
At St Mary's we believe the hard work and time we devote to building relationships and developing relationships mean that we have very little bullying. We do not however become complacent. This policy also needs to be read in conjunction with our Anti Bullying Policy.
Serious Behaviour Incidents
At St Mary's we endeavour to solve any behaviour problems before this point. However, continued disruptive behaviour or serious incidents of misbehaviour may result in either a Fixed Period Exclusion or Permanent Exclusion. At St Mary's these measures are seen as a last resort. Temporary exclusion has occurred very rarely and for short periods only. Advice would also be sought from the Local Authority and in the absence of the head teacher, the assistant head teachers would deal with the matter and also seek advice from the LA.
Day one to day five of a Fixed Period Exclusion
Parents are legally required to make suitable arrangements for the supervision of their children for all exclusions of between one and five days inclusively. The school will ensure that all parents of excluded pupils are informed appropriately of their responsibilities with regard to appropriate supervision of their child whilst excluded.
The class teacher will ensure that adequate and appropriate work is provided for completion at home during the period of exclusion. Parents should return completed work and arrange with the teacher to provide more if necessary.
Provision for full time education for pupils who receive an exclusion of 6 days or longer
From September 1st 2017, the law requires that this school must ensure that formal arrangements are in place to offer full time, appropriate education, off our school site for any pupil who is excluded for a period of 6 days or longer. We are required to make such provision from the 6th day of any such exclusion.
From day six of a fixed period exclusion
We will be working in partnership with other primary schools in Stockport to provide full time education for any pupil from the 6th day onwards until the exclusion ends.

If a pupil receives allocated support, it is expected that this support will transfer with them for the duration of the exclusion.

If there are issues of access for any pupil, we will ensure that a suitable school within the Local Authority is found.
Planning for the off-site provision
The head teacher or class teacher will agree arrangements with the parent(s) to plan for the child continuing education during the exclusion. This planning will take place during the first 5 days of the exclusion to ensure that the pupil, parent and both schools are in full agreement with the arrangements for the child to attend the alternative school.
Reintegration Meetings
Following all instances of exclusion, the head teacher will arrange a reintegration interview at a mutually convenient time for the school and parent. Consideration will be given to using a Pastoral Support Plan at the reintegration meeting which will look at formalising targets for the pupil, school and parent to work together to reduce the likelihood of future exclusions.
In the unlikely event that exclusion is necessary; the head teacher will immediately notify the parents of all the relevant details and procedures. In the case of permanent exclusions or temporary exclusions of more than five days, the head teacher will also notify the Local Authority and the Governing Body's Discipline Committee. The procedures to be followed by the head teacher and Governing Body regarding exclusion are prescribed by law, and will be followed exactly.
November 2018 Review date: September 2019